health
The Mission of the Warren-Washington Association for Mental Health, Inc. (WWAMH) is to improve the quality of life for those affected by mental illness and to promote the awareness and importance of mental wellbeing in the community. WWAMH has programs in both Warren and Washington counties.
3043 State Route 4
Hudson Falls, NY 12839
Contact: Nicole Casey
The Tri-County United Way is an organization dedicated to helping people in Warren, Washington and Northern Saratoga counties. We work to improve lives and make a positive impact by raising resources, both monetary and volunteer. We strive to do this through collaboration with others;encouraging volunteerism and resolving community problems through identifying and communicating our community's priority issues.
Monday through Friday, 8:30 a.m. - 4:30 p.m.
696 Upper Glen Street
Queensbury, NY 12804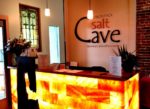 Adirondack Salt Cave is a holistic healing arts center located in downtown Glens Falls, New York in the Historic Union Square Building. Our "Salt Cave" is the first and only Halotherapy Center (dry salt therapy) in the North Country.
In addition to Halotherapy, our services include Massage, Reiki, and Esthetician Services provided by our team of professional, qualified practitioners.
Union Square
11 Broad Street
Glens Falls, NY 12801
Hours of Operation:
Tuesday - Friday, 10 - 7
Saturday, 10 - 4