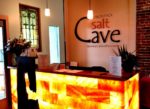 Long Business Description
We are a wellness center offering halotherapy (dry salt therapy) in Himalayan Salt Environment along with massage, shiatsu, reiki and esthetician services.
Union Square
11 Broad Street
Glens Falls, NY 12801
Hours of Operation:
Tuesday - Friday, 10 - 7
Saturday, 10 - 4
Long Business Description
Grassland Bird Trust (GBT) is a 501(c)(3) nonprofit land trust conserving critical habitat for endangered, threatened and rapidly declining grassland birds.  They are the only nonprofit working to permanently protect critical habitat for state endangered Short-eared owls and other at-risk grassland birds in New York State.  The group provides public access for bird and wildlife viewing on conserved lands.
Mailing Address: P.O. Box 82, Fort Edward NY 12828