Wednesdays in July and August, 2022
Stay tuned for more information for 2022!
Restaurants offer "small plates" priced $1 to $5, while guests stroll through downtown enjoying live entertainment and music. Scroll down for the map and live music schedule!
Below is the Take a Bite map for 2021.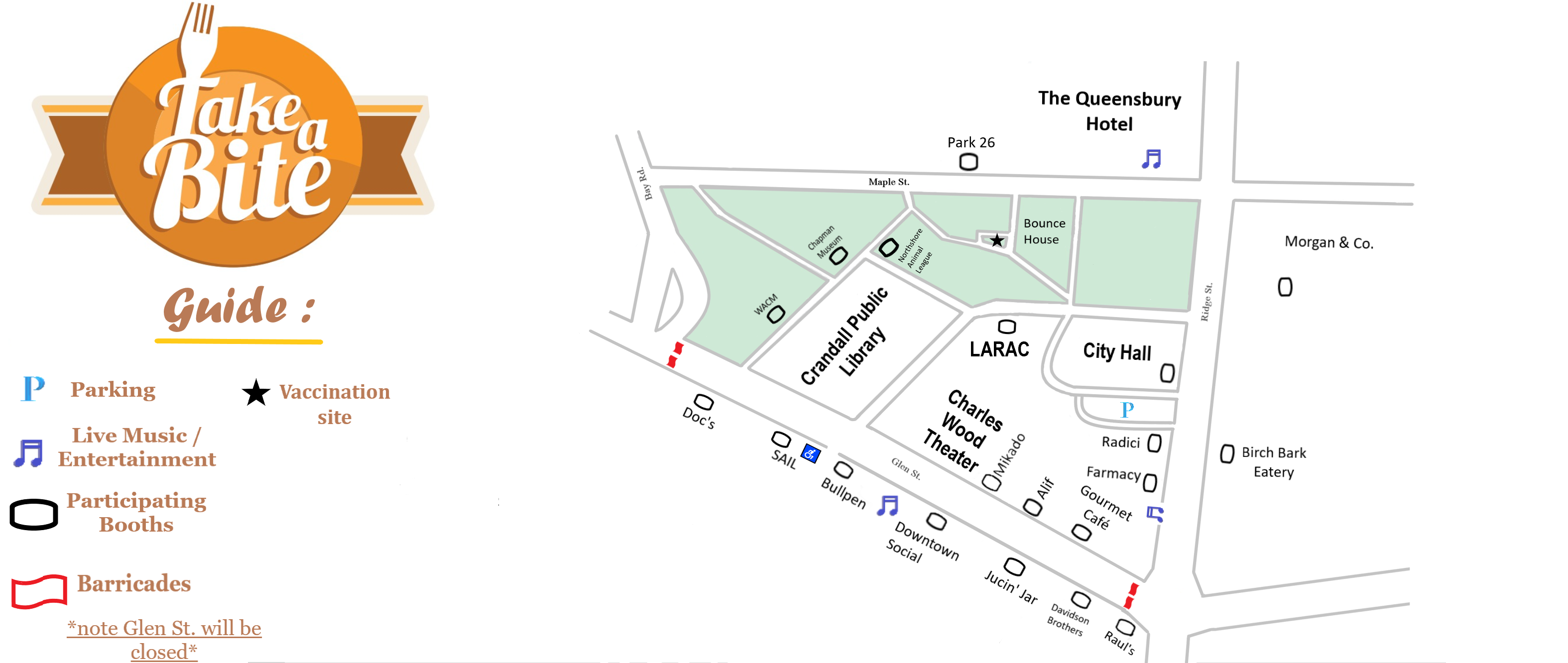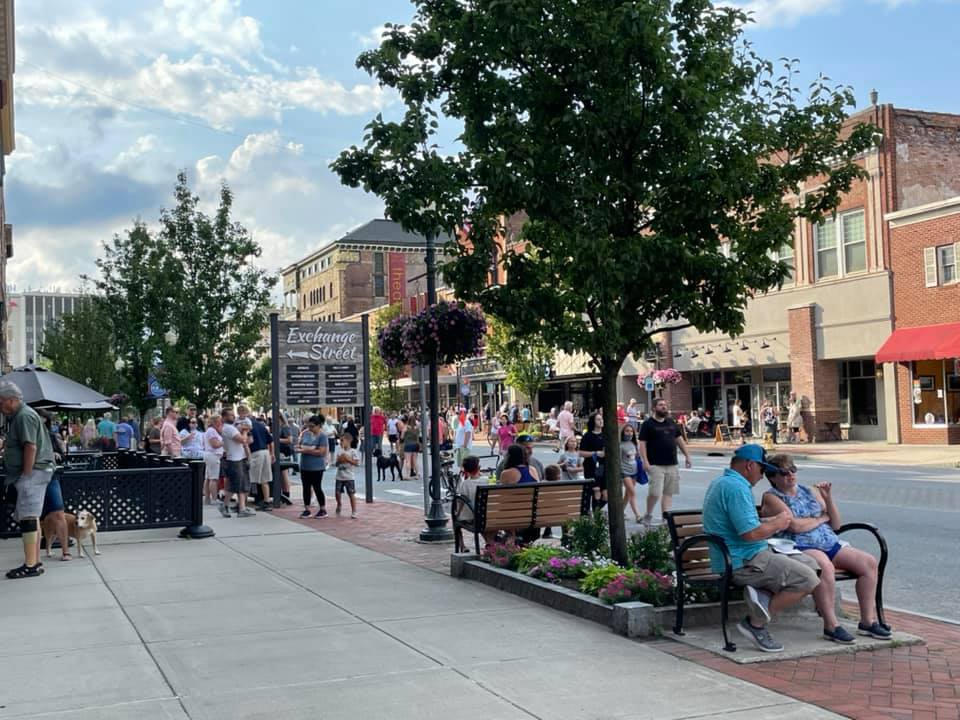 Register to Participate!
Stay tuned for 2022 Registration!
Download a NYS Dept. of Health Permit