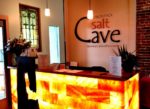 Long Business Description
We are a wellness center offering halotherapy (dry salt therapy) in Himalayan Salt Environment along with massage, shiatsu, reiki and esthetician services.
Union Square
11 Broad Street
Glens Falls, NY 12801
Hours of Operation:
Tuesday - Friday, 10 - 7
Saturday, 10 - 4
Long Business Description
The Tri-County United Way is an organization dedicated to helping people in Warren, Washington and Northern Saratoga counties. We work to improve lives and make a positive impact by raising resources, both monetary and volunteer. We strive to do this through collaboration with others;encouraging volunteerism and resolving community problems through identifying and communicating our community's priority issues.
Monday through Friday, 8:30 a.m. - 4:30 p.m.