Saturday, May 14, 2022
11 a.m. to 4 p.m.
On the heels of the overwhelming crowds brought in for Wing Fest, the Glens Falls Collaborative holds Pet Fest, this Saturday, May 14, from 11 a.m. to 4 p.m. in Glens Falls City Park. The public is invited to bring their well-behaved, friendly, properly leashed pets to this pet-themed event. Admission is free.
A new feature of Pet Fest this year will be free photos with Santa. Bring your phone or camera for a photo op! There will be a blessing of the paws and more, as well. Participating vendors include Lucky Puppy Rescue, Ibi Sember Training Inc., Classy Clips, SPCA of Upstate NY, Glens Falls Kennel Club, Love is on Lake George, LeafGuard of NY, Adirondack Health Institute, 2 Dog Pet Supply, North Shore Animal League and Y-NOT Dog Cookies. Interested vendors or entertainers can visit www.glensfallscollaborative.com to sign up until the May 12th deadline.
"The best part of Pet Fest is really the pets all enjoying one another's company in the park," says Nancy Turner, organizer and owner of The Bell House Inn. "This year, Pet Fest will be a little smaller as we recover from the pandemic, but the park being full of pups is such a happy time. It's amazing how smoothly this goes every year with so many well-behaved pets all sniffing and wagging. It's basically a big puppy play date."
Sponsors include The Bell House Inn, 11th Hour Canine Rescue NY, Curtis Lumber, Marshall and Sterling, Advokate, and 42 Degrees.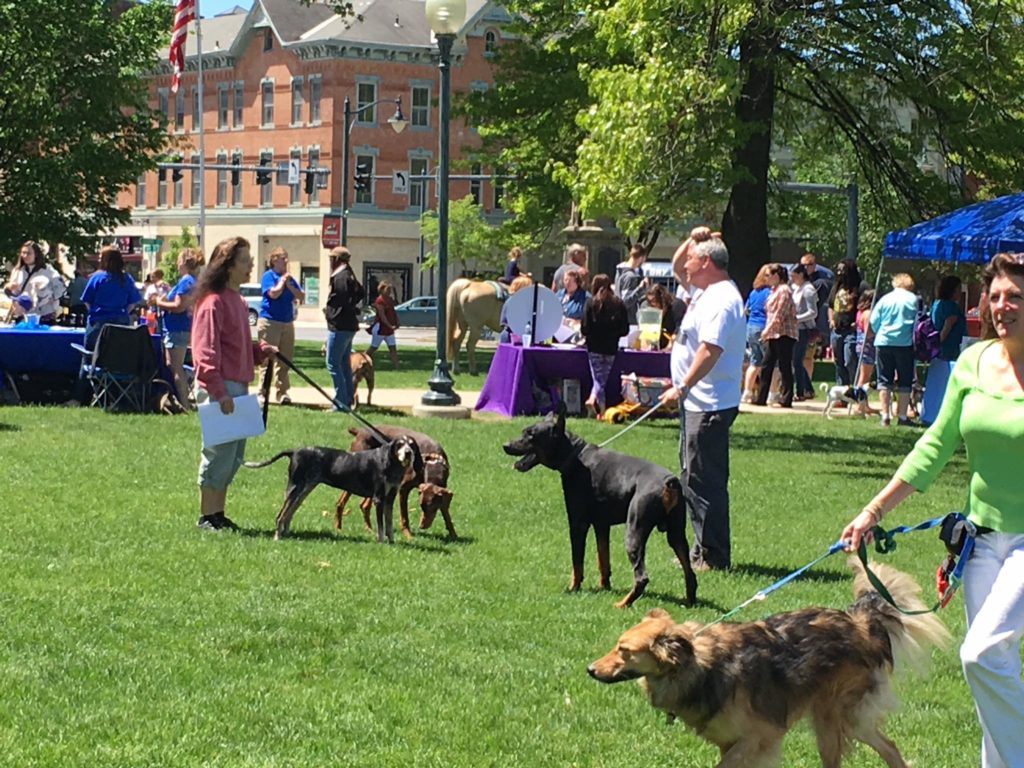 Sponsorship Opportunities
Our business sponsors make Pet Fest possible. Join us at any level you choose!
Click here to become a sponsor!
Pet Fest Vendor Booths
Reach a broad variety of pet owners with a booth at our event.
Click here to register as a vendor!