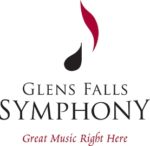 Long Business Description
The Glens Falls Symphony performs vibrant concerts by a professional orchestra, featuring guest artists from around the world. The 55-member ensemble has been regularly praised for creating and commissioning new works by the country's finest living composers, and for performing the finest music of the last 3 centuries at a nationally recognized level. The Glens Falls Symphony also works with schools to inspire the next generations of musicians and music lovers. The orchestra performs for 6,000 people every summer at the annual Independence Day celebration at Crandall Park.
Jennifer Brink, Executive Director
PO Box 2036
Glens Falls, NY 12801
Business Hours: Monday - Friday, 10 a.m. to 4 p.m.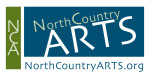 Long Business Description
NorthCountryARTS is a non-profit cultural organization providing opportunities, encouragement and promotion for artists in the North Country since 1971. It not only provides gallery opportunities, but has additional shows at Crandall Public Library and other places around the region. It sponsors a spring workshop series at the Shirt Factory in Glens Falls and a Youth Visions Program among high school students.
NCA provides opportunities to artists through exhibitions at the NCA Gallery in the Shirt Factory and at NCA's 2nd Floor Gallery in GF City Hall as well as special shows at Crandall Public Library and the Wood Theater. NCA encourages and promotes artists in the North Country.
2nd Floor Gallery, City Hall, Ridge St., Glens Falls, NY (Open Mon-Fri 9-5)
NorthCountryARTS at The Shirt Factory, Suite 120, 71 Lawrence St. Glens Falls, NY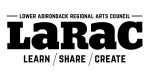 Long Business Description
Learn... Share... Create - Experience the Arts!
LARAC is a non-profit arts organization founded in 1972 to promote the arts and culture in our region. LARAC houses Lapham Gallery, a Gift Shop and administrative offices. The Gallery is a professional exhibit space that hosts 7 Art Exhibitions a year. The Gift Shop features over 70 local and regional artisans creating handmade products and gifts. LARAC hosts two arts festivals; June Arts Fest and Fall Arts Fest and has events and programs offered throughout the year.
7 Lapham Place, Glens Falls, NY 12801
Hours of Operation:
Shop and Gallery: 10am-3pm, Tuesday-Saturday
Office: 10am-4pm, Monday-Friday