Enter to win a $20 gift card to one of these restaurants!
How to Play:
Print out the card at home or screenshot on your phone
Take photos of your food when you order out (or of your gift card)
Mark the restaurants you patronize
Once you have five in a row, email your bingo card along with photos of you and your food as proof of purchase to ourglensfalls@gmail.com to enter. 
Each week there will be a drawing to win a $20 gift card from one Glens Falls restaurant, a different one at random each week.
There will be three bonus prizes for the best selfies with your food, drawing on March 22!
A grand prize winner from all entries will be chosen on March 22, 2021, to be awarded a "staycation" gift certificate for an overnight stay and breakfast for two at the Queensbury Hotel.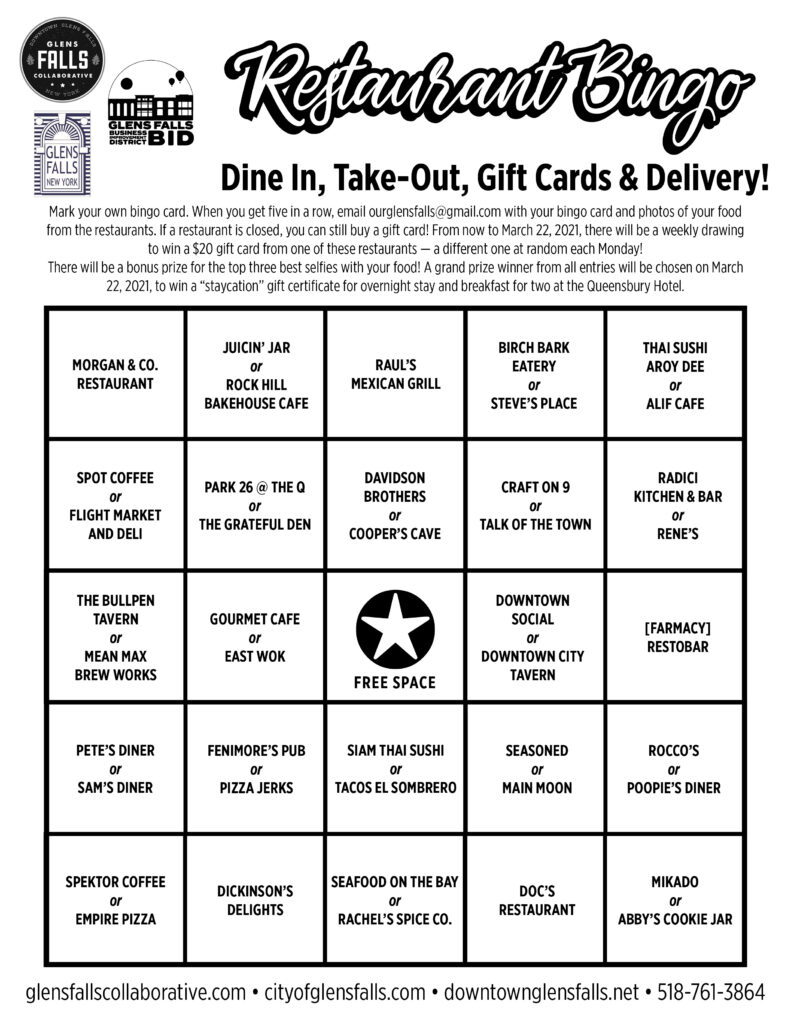 A Note About Closed Restaurants
A restaurant can still be patronized and marked on the bingo card if a gift certificate is purchased in this time period.
Most closed restaurants are still selling gift certificates.
Restaurant Bingo is organized by the Glens Falls Collaborative, with support from the City of Glens Falls and the Business Improvement District.