Holiday House Contest

The Collaborative is holding a Holiday House Contest! Drive around and enjoy the neighborhood decorations, and scroll down to vote below for your favorite holiday house! Voting closes at midnight on December 30, 2020.
Click here to view the interactive map.
Click here for the printable map.
Click here for the printable scavenger hunt.
Click here to see the scavenger hunt answers!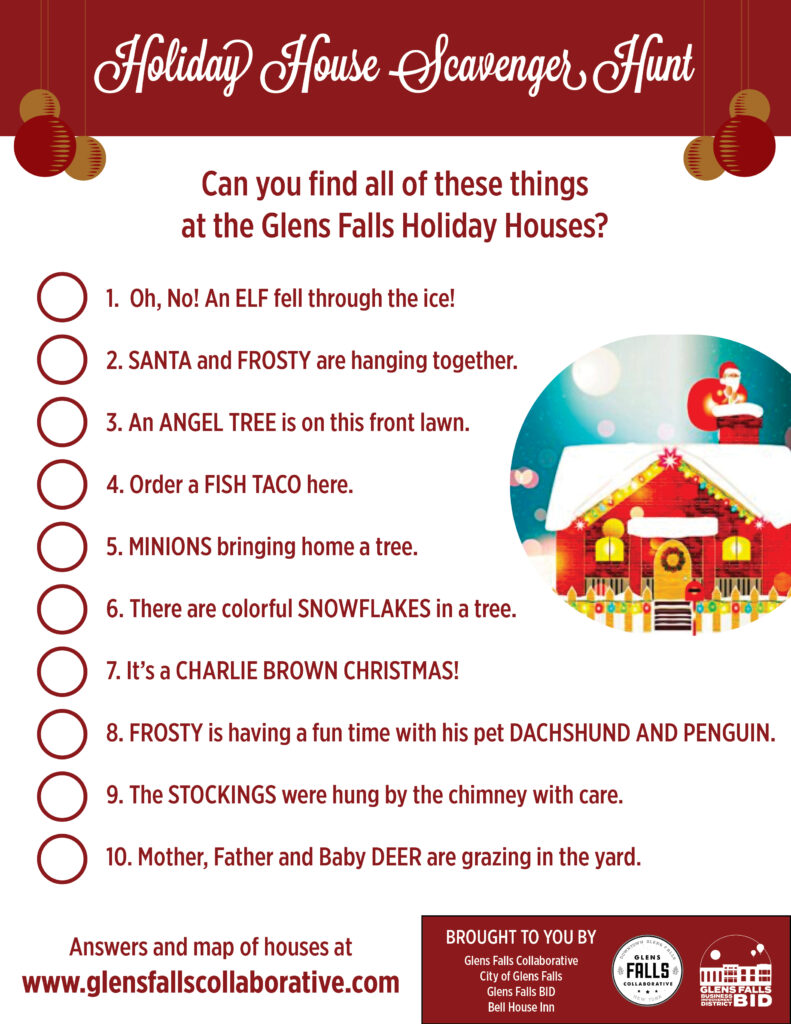 Letters to Santa
Have your children written their letter to Santa yet? You'll find a mailbox for letters to Santa in front of Glens Falls City Hall, located at 42 Ridge Street in downtown Glens Falls. Families are invited to drop their letters to Santa in the mailbox and they will be delivered to the North Pole.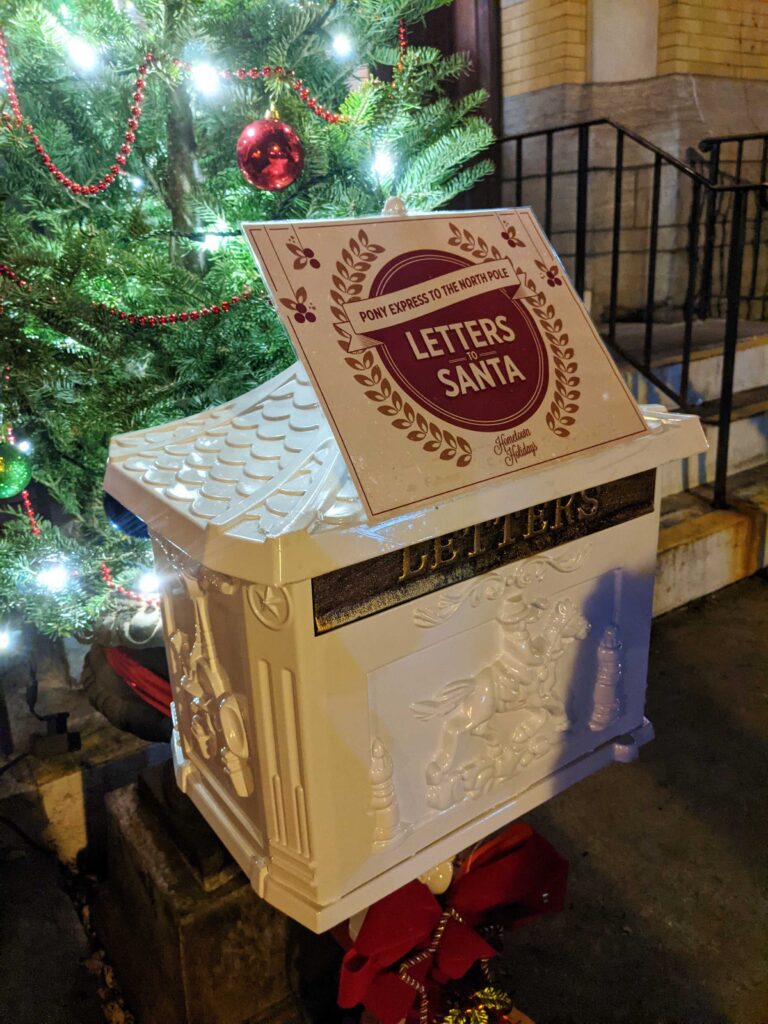 Santa Parade
Santa Claus paraded around town with a fire truck on Friday, December 4th. We hope you enjoyed it!
Santa and his elf traveled on a flatbed truck donated by Falls Farm and Garden and was accompanied by DeeJay Mike DuBray who will be playing holiday music. Children were encouraged to come outside and wave to Santa!
Due to COVID-19: No congregating, practice social distancing and wear your mask as Santa passes by.
Click here to download a printable version of the parade route.
Virtual Tree Lighting
Here is Glens Falls' virtual tree lighting, featuring special guests, Mayor Dan Hall and Santa Claus, along with angels, elves, Rudolph the Red-Nosed Reindeer, his friend Clarice and Sax-o-Claus. The Collaborative thanks Pepe Productions for their video services. View the video below!
---
Due to Covid-19, we are not having our traditional Hometown Holidays event this year. Please join in the fun of our other festivities!
And don't forget, Downtown stores are open for holiday shopping!
These photos are from Hometown Holidays in years gone by.