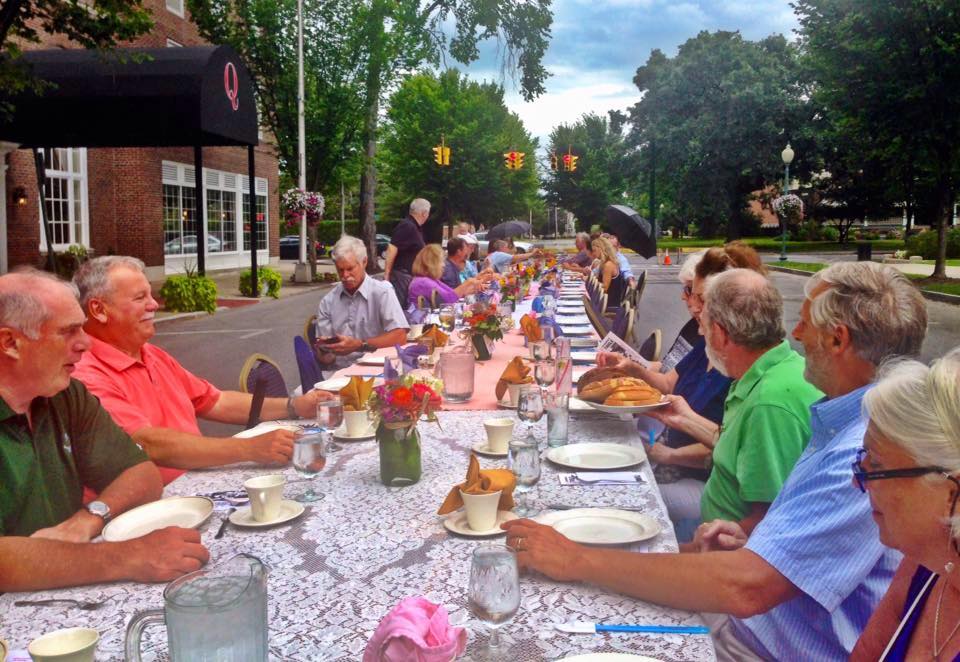 September 11, 2022
Enjoy a family style, al fresco dinner in beautiful Downtown Glens Falls with fresh, locally grown ingredients and expert preparation. Your friends and neighbors will be your servers. Grandma's Table is a wonderful afternoon of food and fellowship.
$50 per person.
Seating at 4PM on Maple Street, between the Queensbury Hotel and City Park.
Vegan Options available when requested.
For Reservations: Click Here
A Glens Falls Collaborative Event!
Proceeds benefit Lower Adirondack Regional Arts Council (LARAC) and the Glens Falls Collaborative.
© 2019 Glens Falls Collaborative. All Rights Reserved.
Web design by Advokate.