museum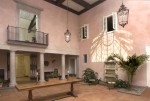 Long Business Description:
161 Warren Street, Glens Falls, New York
Open Tuesday to Saturday, 10 a.m. to 5 p.m.
Sundays, noon to 5 p.m.
Long Business Description:
Have some fun while you experience firsthand the history of Glens Falls and the nearby Adirondacks.  For the whole family - historic house tours, exhibits, and a museum shop. In downtown Glens Falls, minutes from Lake George.  Summer 2015 exhibits: "Out to Work– Stories of Women at Work" and "Stoddard's Camp  Life in the Adirondacks."  Self-guided tours of the 1860s DeLong House also available. The Museum Shop features  regional books, prints and affordable gift items.  Admission: $5 adults, $4 Seniors, Under 12 free.
348 Glen Street, Glens Falls, NY 12801
Hours: Tuesday - Saturday, 10 am to 4 pm; Sunday, Noon to 4 pm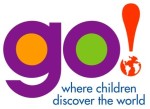 Long Business Description:
The World Awareness Children's Museum (WACM) has been fulfilling their mission to inspire curiosity and foster understanding and appreciation of worldwide cultural diversity since 1995.  In 2011 WACM opened their permanent facility, located at 89 Warren Street in Glens Falls,New York, which includes an interactive play-space go! where children discover the world.  To visit the play space, or for museum hours or other information, please visit www.worldchildrensmuseum.org or call (518) 793-2773.
89 Warren Street, Glens Falls, NY 12801
Hours: July/August: Tue-Sat 9:30-5:00, Sun 12:00-5:00; School Year: Thu-Sat 9:30-5:00, Sun 12:00-5:00