Click here to download a Dining Guide!
Medical

Long Business Description:
Glens Falls Hospital is a comprehensive integrated system of primary care, specialty care and hospital services, serving a six-county region of the southern Adirondacks. With 2,700 employees, 535 physicians and other credentialed providers, and 27 regional health service locations, Glens Falls Hospital has the region's longest-established employed physician group, including specializations in primary care, cardiology, endocrinology, hematology/oncology, internal medicine, nephrology, occupational medicine, otolaryngology, psychiatry, and emergency.
100 Park Street,Glens Falls, NY 12801
Contact: Paul Scimeca

Long Business Description:
AHI is an independent, non-profit organization supporting hospitals, physician practices, behavioral health providers, community-based organizations, patients and others in our region to transform health care and improve population health.
Business Hours: Monday through Friday, 8 a.m. to 4 p.m.
101 Ridge Street
Glens Falls, NY 12801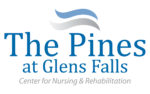 Long Business Description:
Our Center offers a wide range of clinical and supportive services from rehabilitation to longterm skilled care.
We specialize in short term stays for subacute rehabilitation after hospitalization or acute illness (most insurances accepted).
We also offer short term non-medical stays.  Individuals typically care for at home can be admitted to our Center for 1-2 weeks in order to provide caregivers a chance to recover from stresses of daily life, take a vacation or focus on other personal needs.
For more information on any of our services or programs, please contact our admissions department at (518) 793-5163.  We will be pleased to arrange a meeting and tour at your convenience.
170 Warren Street
Glens Falls, NY 12801