lawyer
Long Business Description:
The firm of Caffry & Flower was established in 2004 by John W. Caffry and Kristine K. Flower. Attorneys Caffry and Flower are both lifelong residents of Warren County who, combined, bring several decades of experience to their firm. They are dedicated to providing professional and knowledgeable legal services to their clients.
Real Estate, Wills, Trusts, Estates, Guardianship, Elder Law, Environmental and Zoning.
100 Bay Street, Glens Falls, NY 12801
Hours: Monday to Friday, 9AM-5PM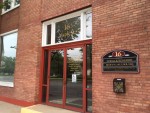 Long Business Description:
Since 1978 our firm has built a reputation of reliable service to clients throughout New York State. With more than 80 years of combined experience, our talented attorneys are ready for any challenge. We have a team of attorneys prepared to assist you with your legal needs in the areas of:
Matrimonial (Divorce), Family Law, Personal injury, Litigation, Social Security disability, Wills, Estates, Real Estate, Traffic Violations and more.
16 Maple Street, Glens Falls, NY 12801
Hours: Monday - Friday, 8:00AM-5:00PM