Bank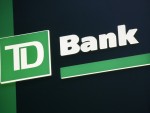 Long Business Description:
We are a top 10 international retail bank with various financial products to fit all of your lifetime needs, including retail banking, business banking, life insurance and annuities.
28 Maple Street
Glens Falls, NY 12801
Hours of Operation:
Monday - Wednesday, 8:30 a.m. - 5 p.m.
Thursday & Friday, 8:30 a.m. - 6 p.m.
Saturday, 9 a.m. - Noon
Long Business Description:
Glens Falls National Bank and Trust Company has been serving this region and helping our neighbors achieve their financial goals since 1851.
As a commercial bank with 30 offices, we provide a wide range of financial products and services to individuals and businesses, including banking, investments and insurance.
You can rely on our knowledgeable staff for sound advice and quality customer service. Call us or stop by an office today to find out what we can do for you.
Hours vary by branch -- see gfnational.com for a complete list

Long Business Description:
Operating 22 branches, Pioneer Bank is the only mutual bank serving the Capital Region of Upstate New York. Pioneer Bank is devoted to the communities it serves and is continually evolving to meet the needs of its customers by offering new products, services and leading technologies.
Our friendly and knowledgeable employees at our Queensbury Branch are there to help you navigate your finances every step of the way.
Visit our Queensbury branch today:739 Upper Glen Street
Queensbury, NY 12804
Hours of Operation:
Monday – Wednesday: 9:00 am – 4:00 pm
Thursday – Friday: 9:00 am – 5:00 pm
Saturday: Interactive Teller Machine (ITM) available 8:30 am – 1:30 pm