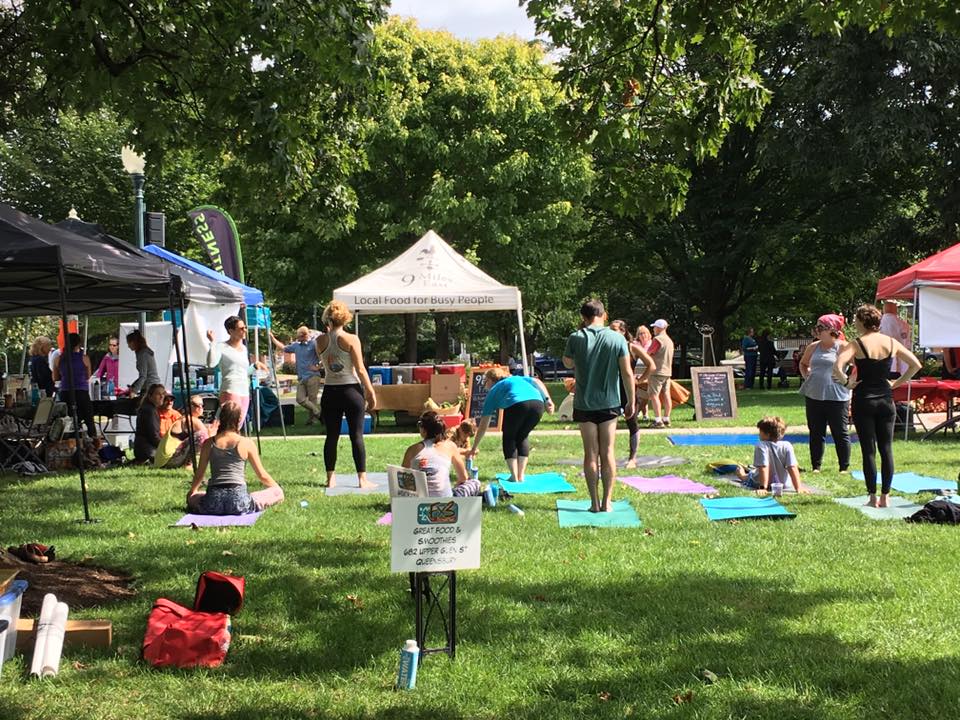 Saturday, October 13, 2018
8:30 a.m. to 12:00 p.m.
FitFest showcases the health, fitness and wellness sector of the Glens Falls Collaborative, a group with more than 100 members. On tap: Sample fitness classes, Interactive demonstrations, Healthy food for sale, Fun contests, Music, and Member Booths with giveaways, samples, children's activities, cooking demonstrations and information about their organizations and services. There is also a FitFest 5K Fun Run planned.
Sponsorship Opportunities
Our business sponsors make FitFest possible. 
Join us at any level you choose.
>> Sponsor FitFest!
FitFest Vendor Booths
Show off your business with a booth at our event.
>> Join Us as a FitFest Vendor!
FitFest 5K Registration
Start your day with a 5K for all abilities.
>> Register for the FitFest 5K Walk/Run/Roll!