Click here to download a Dining Guide!
The Creative Chameleon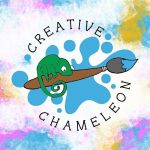 Business Name:
The Creative Chameleon
Long Business Description:
At The Creative Chameleon you can be an artist, and leave the mess to us! We have a comfortable, bright environment for you and your family to express your creative side – together. We provide the plaster or wood, brushes, paint, smocks, and even the clean-up.
Hours of Operation:
Thursday and Friday, 12 to 5 p.m.
Saturday, 11 a.m. to 5 p.m.
71 Lawrence St, Suite 112
Glens Falls, NY 12801