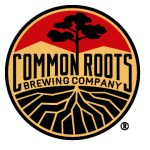 Long Business Description

The idea to open a microbrewery originated in 2005, when Bert and Christian brewed their first beer together. But the concept of brewing and enjoying beer is rooted in a family heritage that can be traced back to the Old World. It was through honoring our family's roots, as well as our love of craft beer, that Common Roots Brewing Company was born. Since opening our taproom doors for the first time in December of 2014, we have produced a variety of beer styles that we feel will appeal to any craft beer consumer.


In March of 2019 our original brewery suffered a devastating fire. It was ruled accidental and, thankfully, no one was injured. Sadly, the building could not be saved and a complete demolition was determined to be the best path forward. Within hours of the fire, our community rallied behind us, holding countless events to support our employees and rebuilding effort. Friends in the brewing industry offered up brewing space to keep our beer flowing, and we were able to find a temporary taproom space nearby to keep our company intact.


Over the next year and a half, we designed and constructed a new facility on the site of the original building. In June 2020, we moved into our new space. The new brewery is more energy and production efficient, and is helping us meet our sustainability goals. The expanded new taproom was designed to enhance the total craft brewery experience for all our customers. The new space now boasts a full service restaurant, special event room and expanded Biergarten. We hope you'll stop in and visit!


When Bert and Christian began envisioning a community brewery, they established some core values: healthy living, environmental sustainability, social responsibility, and inclusiveness. The Common Roots Brewing Company was founded on that ethos, and along with great beer, it was the reason the company thrived locally in South Glens Falls, as well as amongst the craft beer community at large. While a formalized nonprofit was always part of Common Roots' master plan, it really came to life after the fire. The Webers vowed to repay the community, and in 2020 they founded the Common Roots Foundation, with a mission to assist the community in times of need, support community wellness, and promote environmental stewardship.


Common Roots is located at 58 Saratoga Ave, South Glens Falls, New York 12803.