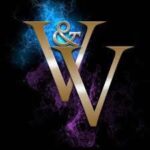 Long Business Description

Vixen & Viking Tattoo Studio is an award winning business providing custom body art in a private, comfortable atmosphere with emphasis on safety and integrity.


Located within the historic Colvin Building, the studio is the heart of Downtown's Art District. Established July 1, 2017 by award winning artist Amanda Colegrove, whose artwork has been featured in many galleries on the East Coast including the Hyde Museum and publications such as The Washington Post and Metro Weekly.


Vixen & Viking also hosts the Ether & Earth Metaphysical Boutique. The boutique offers an assortment of crystals, herbs, aromatic and essential oils, divination tools, books, incense, decor and more!


Ether & Earth also offers services such as Reiki, Energetic Cleansings, Psychic and Tarot Readings with certified professionals.