Restaurant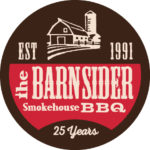 Since 1991 we've been smokin' and sauce slingin' so we know how to cook - and treat barbeque with the respect it deserves.
Our sauce is homemade in our kitchen in Lake George, NY, and our meats are seasoned & cooked to perfection. Ours is some of the best BBQ north of Memphis, and we aren't afraid to say so. But don't take our word for it, come and taste the sensation for yourself. Have us cater your next event!
Open for lunch and dinner.
2112 State Rt 9 South
Lake George, NY 12845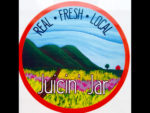 Juicin' Jar is a locally owned cafe & juice bar. We offer vegetarian & vegan breakfast and lunch. All drinks are made to order using real and fresh fruits and vegetables. We offer gluten free baked goods and offer new specials everyday!
Hours of Operation:
Monday-Friday, 8-5
Saturday, 8-2
16 Exchange Street
Glens Falls, NY 12801
Baked goods such as cupcakes, cookies, pies, edible cookie dough, fudge, muffins, banana bread, and more. We also serve Coke products, coffee, tea, and milk.
Hours of Operation:
Tuesday - Friday, 8:00am - 6:00pm
Saturday, 8:00am - 3:00pm
Sunday, 9:00am - 12:00pm
217 Dix Avenue
Glens Falls, NY 12801