Bank
Glens Falls National Bank and Trust Company has been serving this region and helping our neighbors achieve their financial goals since 1851.
As a commercial bank with 30 offices, we provide a wide range of financial products and services to individuals and businesses, including banking, investments and insurance.
You can rely on our knowledgeable staff for sound advice and quality customer service. Call us or stop by an office today to find out what we can do for you.
Hours vary by branch -- see gfnational.com for a complete list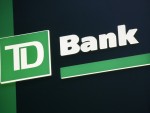 We are a top 10 international retail bank with various financial products to fit all of your lifetime needs, including retail banking, business banking, life insurance and annuties.
237 Glen Street, Glens Falls, NY 12801
Hours: M-W 8-5, Th- F 8-6, Sat 8-1
Adirondack Trust Company, founded in 1901, is a locally owned and top-rated community bank. We offer a wide array of banking, investment and insurance services to businesses and individuals that can be customized to suit your needs. We're very proud that our bank has been recognized for 12 consecutive years by the US Small Business Administration as a top SBA lender to small businesses in this region. ATC consistently gives back to our communities through significant donations and sponsorships of local non-profit organizations.
24 Maple St., Glens Falls, NY 12801
Patricia Hudson